Post op recommendations for the Brazilian Butt Lift (BBL)
The Brazilian Butt Lift or BBL is an increasingly popular procedure which involves the transfer of the patient's own fat into their buttocks in order to augment the size and shape of the buttock instead of using implants. Typically, the fat is removed or harvested from the patient's abdomen, flanks (sides), and lower/mid back. Once all of the fat is collected, it is carefully injected into the buttock until the desired result is achieved. The BBL has become one of my favorite procedures to perform because it is challenging, and I enjoy surprising my patients with a life changing result. This blog will attempt to list some common post op recommendations and hopefully better prepare patients for their future BBL.
Post op visits – Patients will usually be asked to return for post op visits at 2 weeks and 8 weeks after surgery. Sometimes we need to see our patients more frequently, but the majority will only require these two visits. 
Restrictions – We recommend that our patients not sit or lie directly on their buttocks for 3 weeks after surgery. During this time, they should sleep on their stomach, stand for all activities, and refrain from sitting as much as possible except for using the toilet. Patients will be allowed to sit normally after 8 weeks.
Time off work – Most patients will need anywhere from 1-2 weeks off from work. However, we prefer that patients plan on taking 2 weeks off if possible.
Compression – Patients are sent home with a compression garment specifically designed for patients having a BBL. I will usually recommend that my patients use this garment for the first 2 weeks. After that time, I will recommend they purchase a new compression garment that will be slightly smaller as the patient will usually have shrunk in size from liposuction. I recommend searching on Amazon for a "Colombian faja" for BBL. I've attached a link below to one of many examples on Amazon:
Massaging – We recommend that patients attempt massaging as soon as possible in order to achieve the best results from their procedure. The first few days will be difficult due to the pain, but the goal should be to massage at least 3 times a day for 30 minutes each. I usually recommend that my patients make an appointment with a massage therapist for at least one visit in order to see how a professional performs the massage. You can google a nearby therapist that offers lymphatic massages. Make sure you inform the therapist that you recently received a BBL with liposuction before booking the appointment. Most patients are able to perform their own massages or will have a friend or significant other that can help. Youtube is also great resource to help find lymphatic massage techniques and tips specifically for liposuction. I've attached a link to one of these videos below:
BBL pillow – We encourage our patients to purchase a BBL pillow to help them avoid excessive pressure on their butt during the first 8 weeks after surgery. These can be purchased on Amazon. I've attached a link below as an example:
BBL float/chair – For patients that normally sleep on their back, I will recommend that they purchase an Avocado float that will allow them to sleep on their back while also supporting the butt while avoiding excess pressure. Another option is to purchase an outdoor folding chair and cut out a hole for the butt to fit through so that there is no pressure when sitting. Lastly, there is also an inflatable chair that is specifically made for BBL patients. I will add Amazon links for all of these options below:
Amazon Inflatable Chair for BBL
BBL forums – Lastly, there are many forums available online specifically meant for patients having a BBL procedure. These are great resources for patients to find additional information, support, and recommendations. We always encourage our patients to use this resource if they find it helpful, but we are also available to assist with any questions if needed.
I hope this information was helpful. Please call our office if you have any additional questions and to book a free consultation for your future BBL!
Noah Ehinger, MD
Diplomate, American Board of Cosmetic Surgery
Cosmetic Gynecologist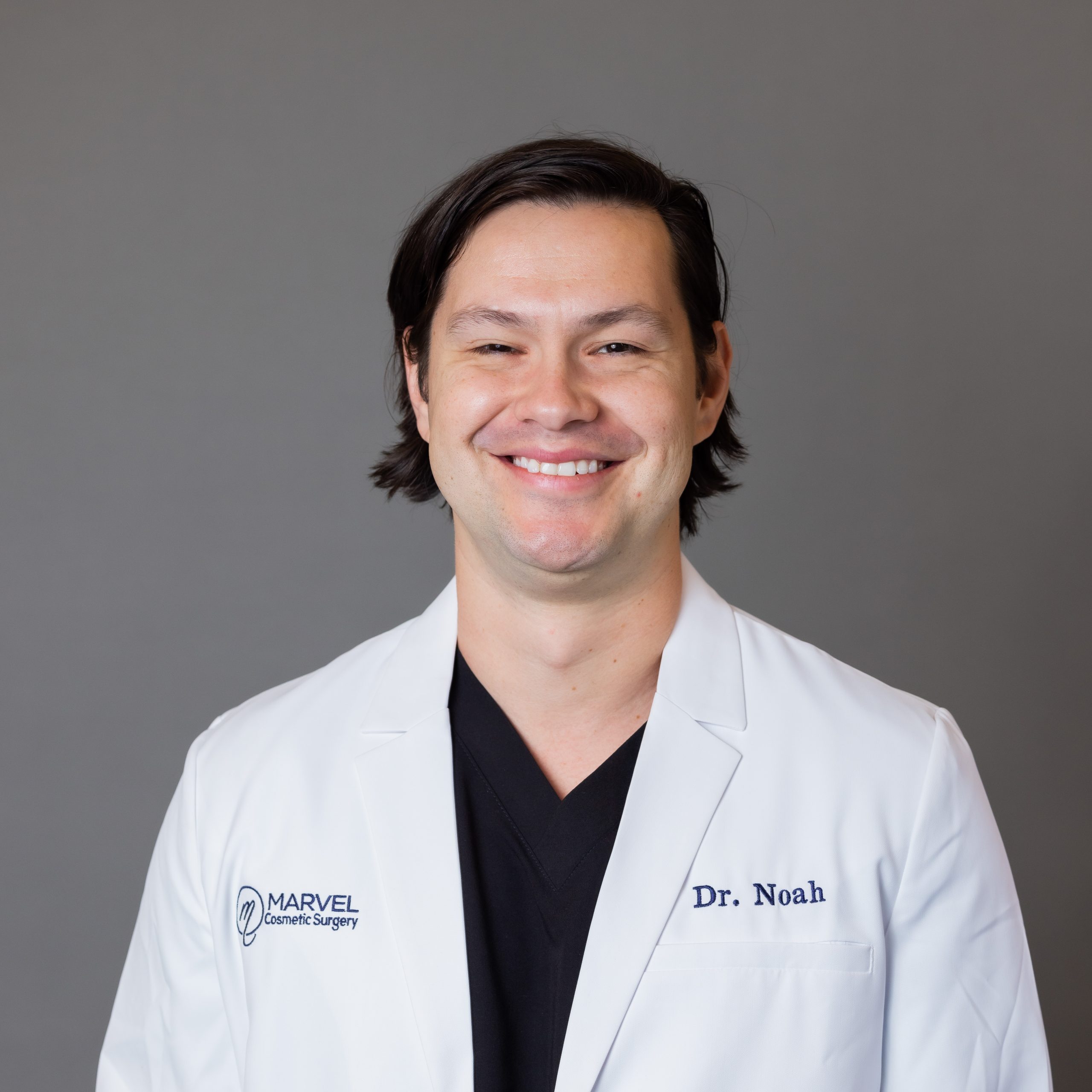 Flexible appointments and personalized care.
Or call — 615-880-8178
Appointment Request - Habla Español
Thank you Dr. Noah! You are the best. I'm happy. I appreciate your care, concern and mannerism. If I plan on doing anything else in the future I already know that it will be to Marvel. To the staff at Marvel you all are great. Very friendly, professional and the office smells great. To my massage therapist Maria R! You make me wish I live closer. Your hands are truly a blessing. 🙌 God Bless each and everyone of you.
I recently got a mommy makeover by Dr Noah and WOW! Him and his team are phenomenal and made this whole experience amazing and comfortable! I am extremely satisfied with my results & LOVE my new body! I HIGHLY recommend him!
I had procedures done with Marvel Cosmetic and the doctors and staff are amazing. They really care about patients and provide the best after care. Loving my results!!!
I had my original breast augmentation from Dr. Marvel but decided to go smaller with Dr. Noah. Both doctors were incredible! Their bedside manner and professionalism are top notch! I love my new confidence with my body!
I had FaceTite with Dr. Noah and the results speak for themselves! The whole experience was incredible, all the way from the knowledgeable and friendly staff to the day or the procedure and beyond! I am loving my results and would definitely recommend Marvel Cosmetic Surgery with no hesitation!
Dr Marvel and his entire staff were very professional and great people !! I'm very satisfied with the results of v my v surgery and highly recommend Marvel Cosmetics !!
dr noah did my breast augmentation and he was absolutely amazing! i put my full trust in him and told him to make them proportional to my body, which he did. the team was so sweet before and after and as well for my post op checkups. highly recommend!
Dr Noah was fantastic! He was very polite and took his time in listening and explaining how the procedure I was wanting would be. Dr Noah and his team did an amazing job and were there through the whole process. Would recommend to anyone looking for an exceptional cosmetic surgeon and team.