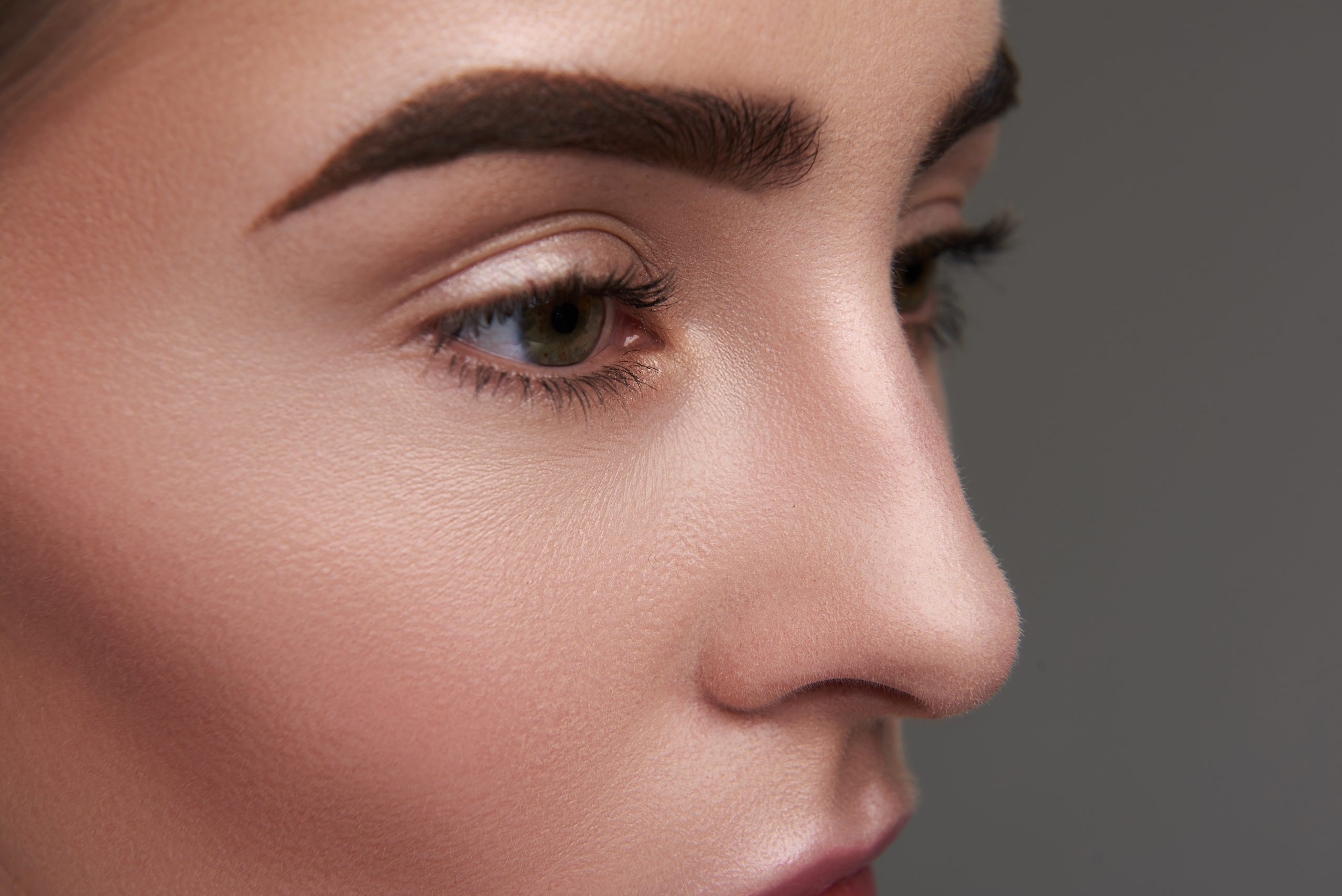 What is Rhinoplasty
Rhinoplasty is a surgical procedure designed for those wishing to refine and reshape their nose.
Often referred to as a "nose job" or a "nose reshaping" by many patients, people choose rhinoplasty for a variety of reasons. It can correct cosmetic problems, like a bump or a hook as well as structural problems, like difficulty breathing due to a deviated septum.
Should I Get a Rhinoplasty
The septum, a wall of cartilage between your two nostrils, divides the nasal cavity in half. An ideal septum is centered in the nose and creates an even passageway on both the left and right side. A deviated septum, which occurs when the septum shifts away from the midline, can cause cosmetic problems as well as issues with breathing. Rhinoplasty can help correct this, as well as many different types of cosmetic abnormalities.
If you struggle with chronic congestion or breathing freely, or you've ever wished that your nose was smaller or straighter, you could be a great candidate for rhinoplasty.
What Does a Rhinoplasty Correct?
Nasal asymmetry
Nose size relative to facial balance
Large, wide, or upturned nostrils
Nostril size and position
Tip of the nose that may be enlarged, upturned, drooping, or hooked
Profile of nose
Visible humps or depressions
Deviated septum
Preservation Rhinoplasty
Preservation Rhinoplasty is a modern and reliable method to modify the nose by keeping its original structure.  It aims to preserve as much of the cartilage and bone as possible while producing a very natural nasal bridge that can contribute to an easier recovery.  The Preservation Rhinoplasty alters the bone and cartilage rather than altering the structure with sutures, grafts and other modifications that are done in a Traditional Rhinoplasty.
How it Works
During a Preservation Rhinoplasty, cartilage and bone are removed from underneath the dorsal hump and the top or bottom of the septum.   This process allows the bridge to be altered by being "let down" or "pushed down" instead of shaving or removing the above hump, like in a Traditional Rhinoplasty.   It allows for less chances of depressions, humps or blockage of airways.  By preserving as much of the bridge as possible, it allows for an easier recovery with minimal bruising and swelling compared to a more aggressive Traditional Rhinoplasty.
The Recovery Process
Recovery after a nose job is usually minimal. Common side effects include swelling and bruising, which will subside over time. You can typically return to work and daily activities as soon as you wish. 
As with the majority of cosmetic procedures, it is best to avoid strenuous activities for a few weeks after your surgery. For optimal results, it is also advisable that you stay out of the sun for up to eight weeks.
For many people, a nose job can be a life-changing procedure. Your nose is a prominent facial feature, and refining and reshaping it can help improve the overall appearance of your face. Many patients report increased confidence, improved self-esteem, and easier breathing after their Rhinoplasty. To find out if it's right for you, get in touch with us today!

Schedule A Free Consultation
Schedule Your Appointment Today
info@marvelcosmeticsurgery.com
Appointment Request - Habla Español

During the consultation, Dr. Marvel will examine your facial features, ask you questions about your medical history and evaluate your general physical condition. The result of this examination will determine procedures involved. For example, a Rhinoplasty involves the reshaping of the nose, while a facelift requires making an incision that follows the hairline.
Schedule Consultation
Our surgeons will help you find the best solution for your needs and give you all the information you need to feel confident about your decision.
Schedule Surgery
We understand that making the decision to have surgery is a big one. That's why we want to make the process as smooth and easy for you as possible.
Post-Treatment Care
We want you to be happy with your results. That's why we have a great post-treatment care plan for you. Make sure to follow our instructions so you can heal quickly and look amazing!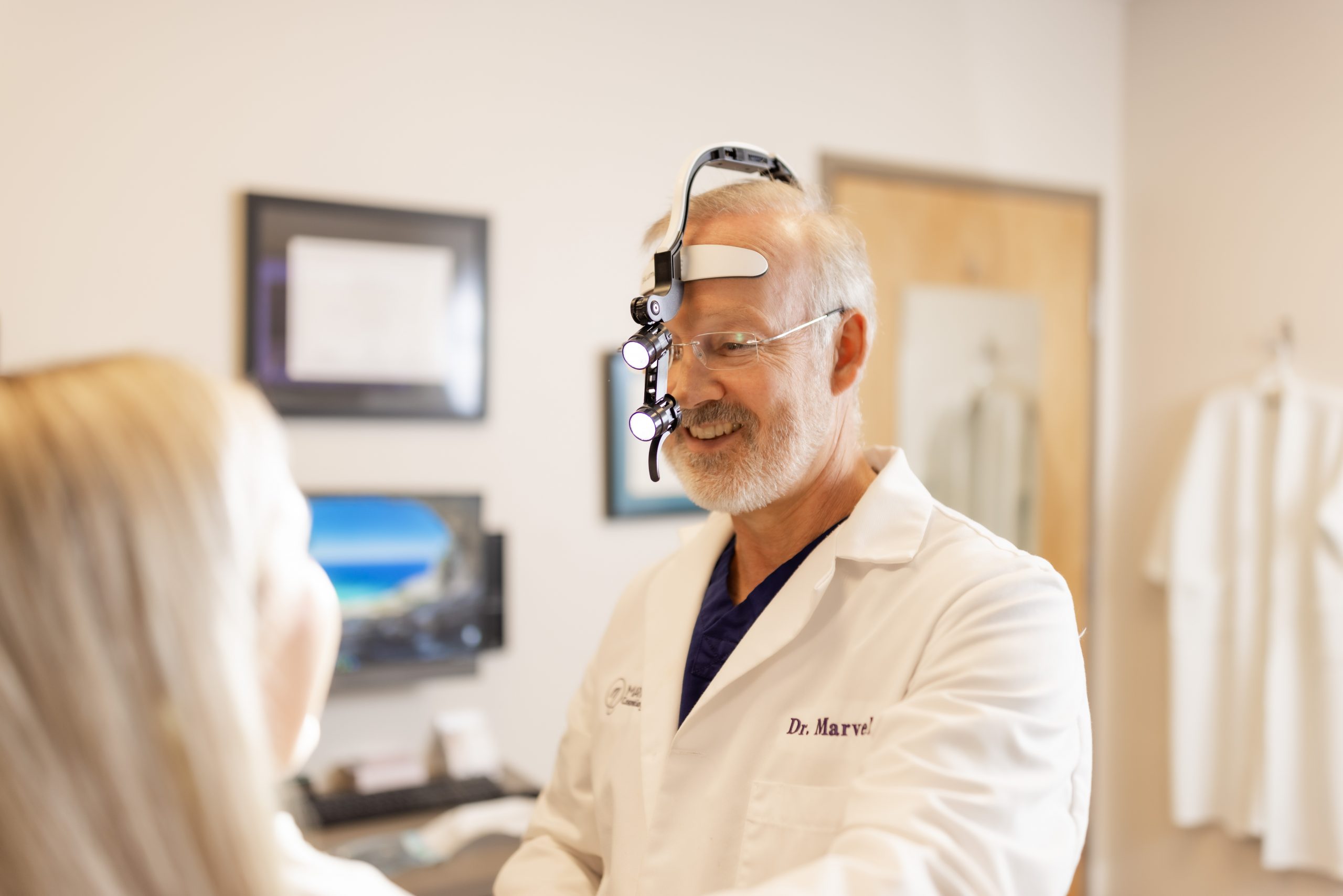 I had the lipo 360 procedure done by Dr. Noah and I cannot praise him enough for how AMAZING of a job he done as well as how pleased I was with my experience with him as my doctor. If you are on the fence about getting this procedure done I highly recommend it as well as Dr. Noah, you won't be disappointed!!
Dr. Noah and the staff at Marvel OVER exceeded my expectations. It has been 8 months since my procedure and I am so happy with my results. My confidence has grown and I can really say with honesty that WOW! I look amazing 😂. Thank you to all the staff!!
Hola, Paso por aquí a dejar mis felicitaciones al Doctor Noah, me hizo un excelente trabajo me encanto, además estuvo todo el tiempo al pendiente de cómo iba evolucionando en el transcurso de mi recuperación.. 100 por cierto recomendó y todo el equipo que trabaja en la clínica muy amables.. gracias!!
Dr. Marvel and his team were all amazing. The consultation all the way until post surgery went so well & I am so happy with the results. I would definitely recommend Marvel Cosmetics for any procedure.
I could not be more please with Dr. Marvel and his staff. After having my children I desperately needed a breast lift. I have been searching for a top rated plastic surgeon for years and I finally found that with Dr. Marvel. He is extremely knowledgeable and straightforward. I was very nervous going in for my consultation but his staff and himself answered all my questions. The day of my procedure Dr Marvel and his staff eased my concerns and walked me through everything that was going to take place. I was given aftercare instructions and the nurse called me that evening & the next day to make sure everything was going well. I can not say enough good things about Dr. Marvel and his staff. Each visit the staff is very friendly and a welcoming smiles. You will not be disappointed!
They took great care of me and my wife! Results are amazing and they were available for all of my questions along the way.
Dr Noah performed my procedure. I am very impressed with the result. Dr Noah exceeded my expectations. I've never been this confident about myself before. I was nervous and anxious, but Dr Noah and Sandra always answered all my questions and were available when I had concerns. I am beyond happy and grateful to Dr Noah and the entire staff.
Can't say enough about Dr. Marvel and his amazing staff. He has done several procedures on me, and they are perfection. I have not had to take any pain pills, I didn't even bruise with my procedures. He is also extremely honest, if he doesn't think you need something done he will tell you that, which is unheard of these days. I highly recommend him