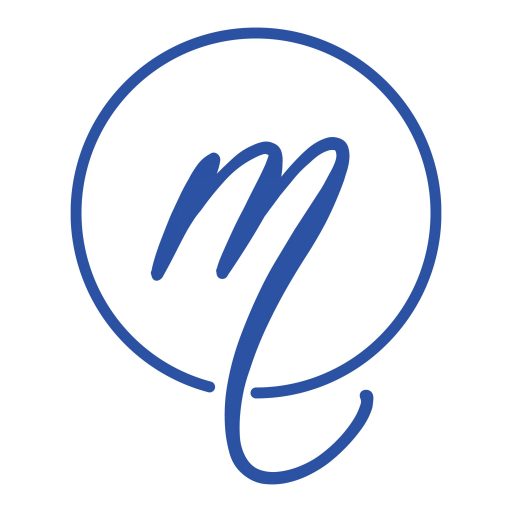 Frequently Asked Questions
Marvel Cosmetic Surgery is dedicated to providing the most up-to-date procedures and products for our patients. We take the time to listen to your needs and wants, so that you can feel confident in your appearance. Our specialists are here to answer any of your questions.
When Do You Offer Consultations?
We offer free consultations Monday to Friday from 9am to 5pm.
Do I Have To Come In For A Consult?
While it is always best for the doctor to examine you in person, we do offer free virtual consultations and an online option for pricing.
Do You Have A BMI Max?
Yes, our BMI max on patients is 34.  Learn what your BMI is here.
How Long Do I Have To Book Once I Consult With You?
During your consultation, you will receive a quote that is valid for 90 days.  You must put down your deposit during that 90 days to lock in your quote.  A procedure can not be booked further than 6 month from receiving that quote.
Do You Offer Financing?
Yes, we offer payment options through PatientFi and CareCredit. You can learn more about both options on our website under the finance tab.
Are Your Surgeons Board Certified?
Yes! All of our surgeons are board certified. You can click here to learn more about the doctors' certifications.
How Many Locations Do You Have?
We have four. We are located in Nashville, Spring Hill, Brentwood and Tullahoma.
Do I Need To Purchase A Binder?
No, a compression garment and binder is included in the surgical cost. Additional garments and binders can be purchased if desired.  
What If I Have An Emergency After Hours?
We have an emergency line for any questions or concerns that may rise outside of our normal business hours.
Do You Accept Insurance?
We do not accept insurance for any of our procedures. Our Tullahoma location does accept insurance for some Rhinoplasty and ENT cases. You must contact that location to learn more. (931) 455-2005
Am I A Good Candidate For A Procedure?
Cosmetic procedures are elective procedures and most healthy people are candidates.  In order to determine if you are a good candidate and learn more about the procedure, it is best to consult with one of our doctors. 
Where Are Your Procedures Performed?
CareCredit
CareCredit offers a full range of payment plans so you can find one that works best for you!
Instant Credit Decision
Up To 6 or 12 Months of No Interest
Accepted at over 240,000 Healthcare, Dental, Vision, and Veterinary Practice Across the Country
Wallet-Friendly Monthly Payment Plans
24-60 month special financing available on qualifying purchases*
 Click Here To Learn More CareCredit
*Subject to credit approval. Minimum monthly payments required. See your provider for details.
PatientFi
PatientFi puts the patient's best interest at the center of everything.  Designed by the nation's leading plastic surgeons, PatientFi allows you to pay for your treatment through flexible monthly payment plans, customized to fit your budget. Checking your rate won't hurt your credit score. Find out your monthly payment today!
Friendly Monthly Payment Plans
Higher Approvals, Higher Amounts
Fast, Simple and Easy
No Impact To Your Credit Score
 Click Here To Learn More PatientFi
*Subject to credit approval. Minimum monthly payments required. See your provider for details.
Breasts
Breast shape and size is an important part of every woman's confidence level. Whether you are trying to restore your breasts after pregnancy or desire to improve the shape and size a breast augmentation has become is one of the most requested cosmetic surgical procedures. Regardless of your goals, there are a variety of cosmetic breast procedures that could help.
Body
Both men and women have their insecurities when it comes to their body, we all desire a smooth and sculpted body. Whether it be too much flab around the midsection or a behind that is not as shapely as you would like, Marvel Cosmetic Surgery can help. We provide somebody procedures, such as liposuction, tummy tucks and more, that will give you the beautiful shape and sexy contours that you've been yearning for.
Face
There are several procedures aimed at improving the appearance of the face. Some of these procedures include facelifts, rhinoplasty (nose surgery), fat transfers, neck lift, chin or facial implants, lip augmentation and ear or eyelid surgery. Procedures for the face may be for cosmetic purposes, reconstructive such as after an accident or medical reasons, for example, rhinoplasty to correct a breathing problem.
Skin
Age beautifully with our comprehensive skin rejuvenation services in our Nashville cosmetic spa. We provide state of the art age skin rejuvenation treatment options plus you will experience a holistic approach to your skin renewal.
Skin Tightening
Marvel Cosmetic Surgery performs a less invasive facelift using Adivive™ fat transfer system, a non-surgical facelift. This technique uses the body's existing stem cells found in your fat tissues to help regenerate tissues. This offers more predictable outcomes and harvesting your fat can be more cost-effective than using some types of synthetic fillers.
Massage
At Marvel Cosmetic Surgery, our massage treatments allow you to experience a sense of deep relaxation and respite from your everyday routine. Our massage treatments are tailored to individual needs, as each massage session is carefully crafted to bring forth the most peaceful and serene environment for our patients. As a result, we strive to deliver the best massage therapy and massage services that offer an enriching experience.